Banjo Strap - Cradle - 2"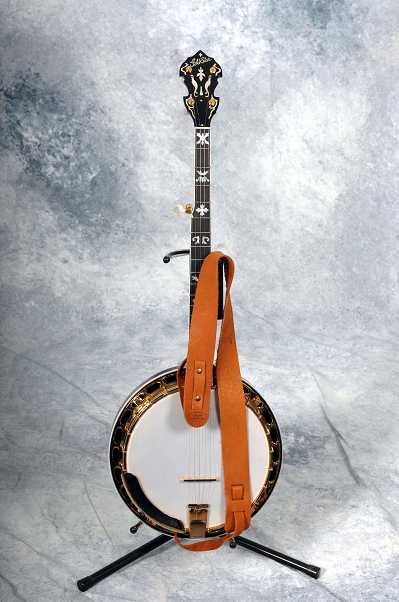 Our standard American bison leather banjo strap features a 48" tail section which completely encircles your banjo pot assembly. Our unique feature utilizes two color matched Chicago screws which connect the tail section to the main body of the strap. This design is a Lakota Leathers original and we feel it is the safest, most secure design available for your valuable instrument. These straps are extremely soft and supple. We know of no other leather as soft as Bison. The Lakota people take great pride in creating every banjo strap. We know you'll agree that this is the most comfortable strap you have ever tried! 100% money back guarantee!
Specifications
Style
Cradle
Color
Spruce
Material
American Bison
Size
2"
Price: $65.00
Shipping is included to United States addresses. Please click the button below to add the International Shipping fee. Up to three (3) straps can be shipped for this low, flat fee.
| | |
| --- | --- |
| International Shipping: $20.00 | |
If you would prefer to pay by check, credit card or money order rather than using PayPal, please contact us by phone and we will be happy to take your order.