Custom Beaded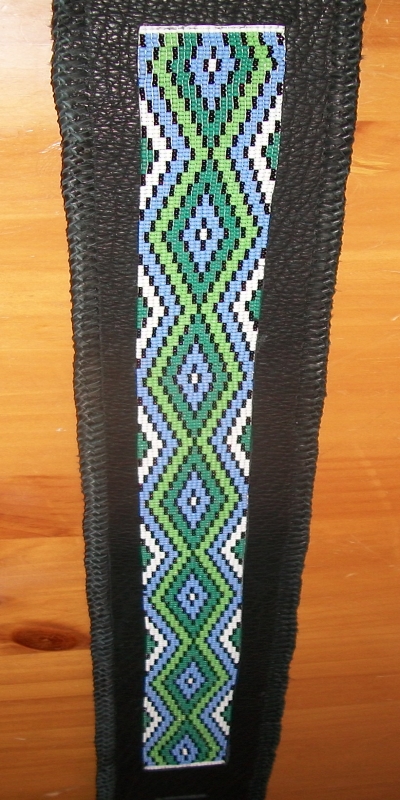 We have just received a couple of beautiful custom beaded straps in from the reservation. Here we have a beautiful custom beaded blue green beadwork strap on double sided black bison leather. The strap features two of our three inch black bison leather straps back to back with over 90 feet of hand stitched deer leather lacing. The final holes of this strap have been left unpunched so it can be made into any type of strap you would like (ie guitar, banjo, resonator, etc.). We will punch the appropriate holes per the purchasers specifications prior to shipment.
This one of a kind strap will make the perfect Chrismas present or stunning addition to your own instrument!
Specifications
Color
Sorry, sold
We're sorry, this item has been sold.