Banjo Strap - Non-Cradle - 2"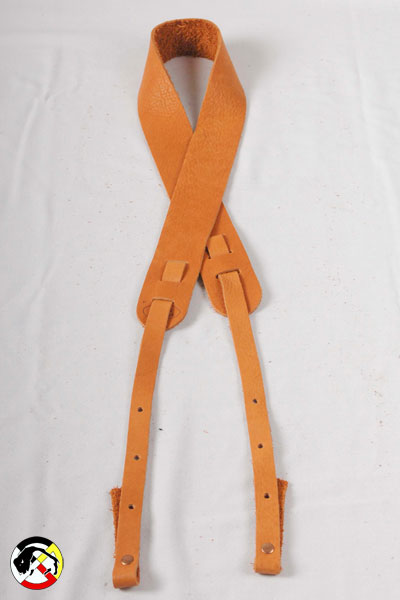 Our 'non-cradle' banjo straps were designed for the player who doesn't like a 'cradle' strap. The non cradle straps attach to your banjo by utilizing two 'tail -sections' of bison leather. These two 'tail sections' are 3/4" wide and are at both ends of the main body of the strap. These individually loop around a single tension hook of your choosing and are secured back to themselves by a Chicago screw (or a piece of leather lace at your request). A lot of folks ask us why they are more expensive than our standard "cradle" strap. The answer is because two 'tail sections' are used when making these straps instead of one. These straps are made of the same soft luxurious Bison hide as our standard cradle straps and will provide a lifetime of use!
Specifications
Style
Non-Cradle
Color
Spruce
Material
American Bison
Size
2"
Price: $70.00
Shipping is included to United States addresses. Please click the button below to add the International Shipping fee. Up to three (3) straps can be shipped for this low, flat fee.
| | |
| --- | --- |
| International Shipping: $20.00 | |
If you would prefer to pay by check, credit card or money order rather than using PayPal, please contact us by phone and we will be happy to take your order.