Hand Beaded Custom Strap - Beaded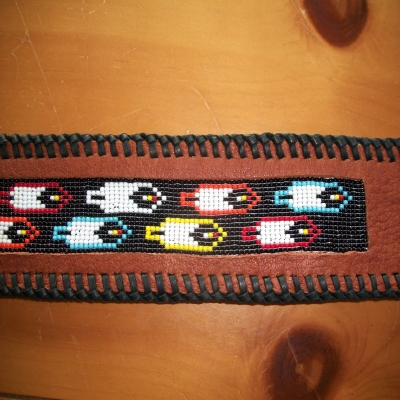 Incredible hand beaded strap. This item has a double thickness bison leather base with over 90 feet of hand laced deerhide border. The beadwork is all hand loomed and is an amazing piece. The end holes have yet to be punched so it can be the strap of your choosing: banjo, guitar, mandolin, or resonator. Sorry, this strap has been sold.
Specifications
Style
Beaded
Color
Sorry, sold
We're sorry, this item has been sold.