Marty Stuart's custom strap - beaded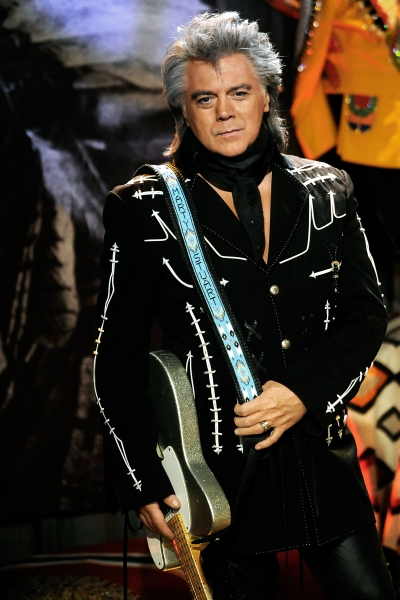 Here's a great picture of the one & only Marty Stuart with a beautiful strap we presented to him. Marty is one of the main inspirations for Lakota Leathers. His album "Badlands" and specifically the song "Three Chiefs" led in no indirect way to the formation of our company. On behalf of everyone here, we wish to thank Marty for his music, friendship, help, and inspiration. If you don't have a copy of "Badlands," we can't suggest that you get one strongly enough. While your at it, pick up any album by this gifted man. You won't be disapointed.
Specifications
Style
beaded
Color
black & turquoise
Material
Bison & Deer
This product is not available for online purchase at this time. We will be happy to take your order by phone, or please try again later.