John Anderson Custom Strap - Conchos & Braids - 3"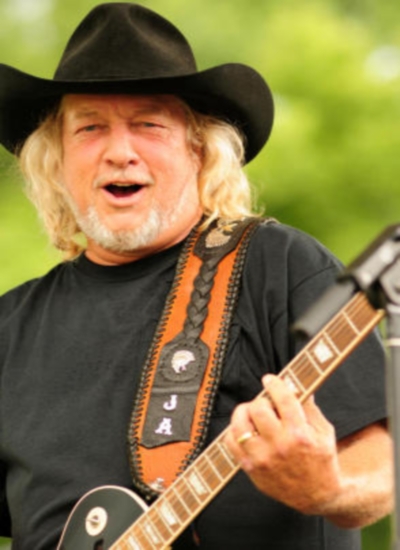 Here's a great strap that we designed and presented to John Anderson. It features custom conchos with John's initials as well as a similar "JA" on the flip side out of beadwork. It has over 90 feet of hand stitched deerhide lacing and looks great on John's guitar! John was the first major star to receive a Lakota Leathers custom strap and we will be forever grateful to him for that. Thanks John! We love to see that Les Paul around your neck "Just a swingin"!
Specifications
Style
Conchos & Braids
Color
Black & Tobacco
Material
Bison & Deer
Size
3"
This product is not available for online purchase at this time. We will be happy to take your order by phone, or please try again later.